About Us
0% Commission, 100% Profits.
Call2menu is innovative order management system for restaurants. We understand the pain of small to medium restaurants, and for that, we have devised a business model where you can generate actual profits rather than generating revenue that goes into someone else's pockets.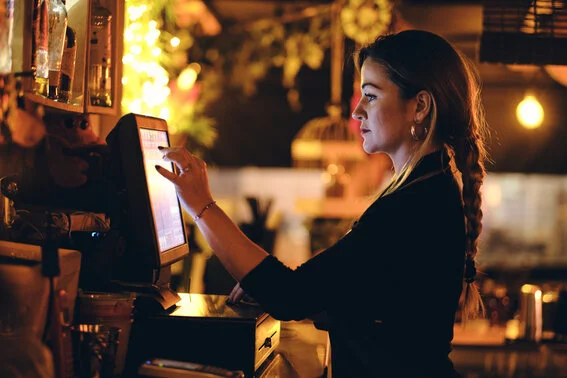 s
Whatever 
Food delivery services have become a necessary evil for restaurant owners. We provide a perfect solution to this problem and help them get out of this trap so that they can finally start making money. 
Wherever 
Our services span all over the US. It doesn't matter where your business is established, our remote platform and proactive support staff will handle all the calls for you so that you can focus on running your restaurant. 
Whenever 
Call2menu ensures that restaurant owners never miss an order due to unavailability. Whether it is day or night, we provide 24/7 services to make sure that no call goes unanswered.  

Order Management System
Manage your restaurant and orders through
our online portal. Detailed view of all your new orders,
open orders, orders under process, and delivered orders to keep track of everything.

Internet and Phone Services
We provide affordable plug and play internet
and phone line services. We also take care of installation and maintenance so that you focus on your core services and improve your restaurant.

Free Website From Scratch
We design a proper customized website for your restaurant to display your menu. The website will have your logos and branding elements so that you can make a name for your brand.

Instant Advertising Campaign
We run the show for you by making customized
advertisement calls on spot and managing them on our
own on your rainy day or dead time when you don't have many customers.

Personal CRM
Powerful analytics dashboard to get real-time
insights about your users. Access to date wise, customer
wise, and location wise reports with option to manage your social networks.
SMS Marketing and Table Booking
We can send up to 150 promotional text messages
to customers in a predefined radius. The best part is that we will also install a table application for online table booking so you don't have to deal with any hassle.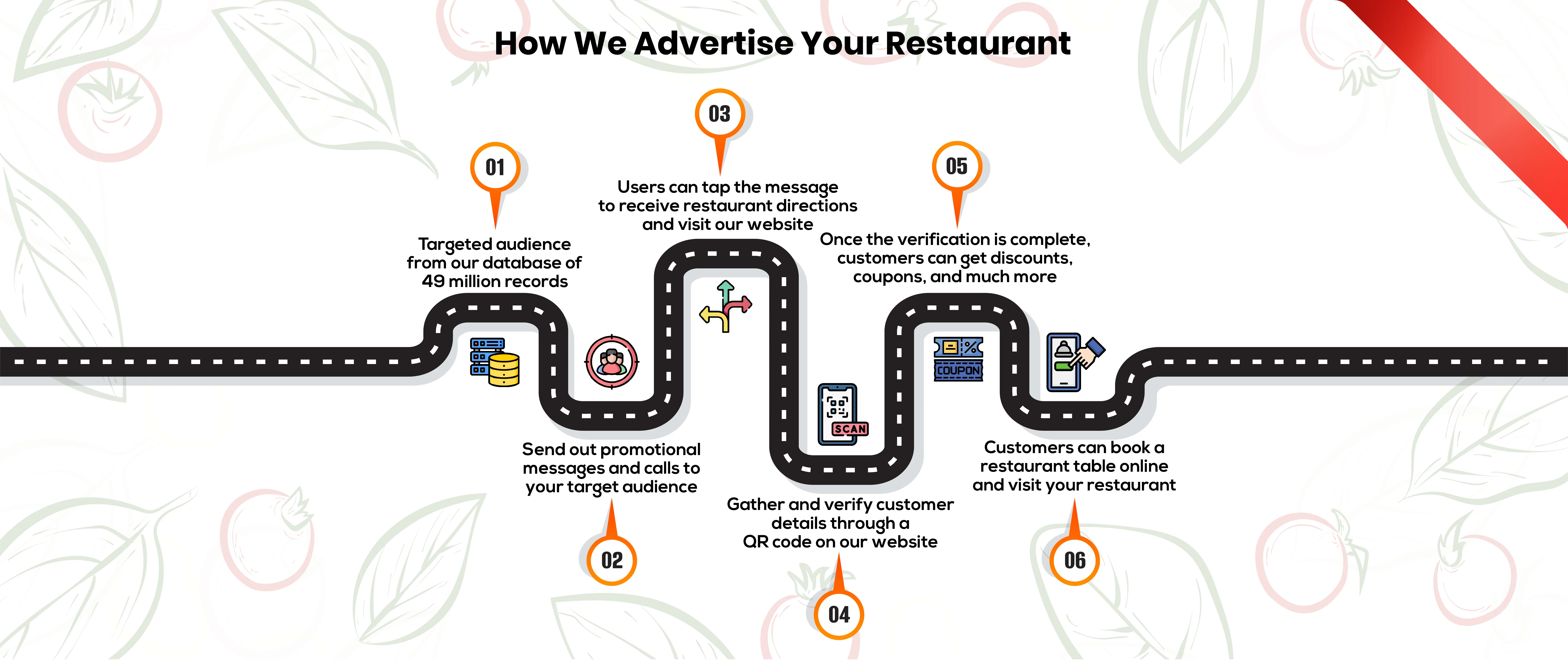 New Feature
Call2menu at Your Service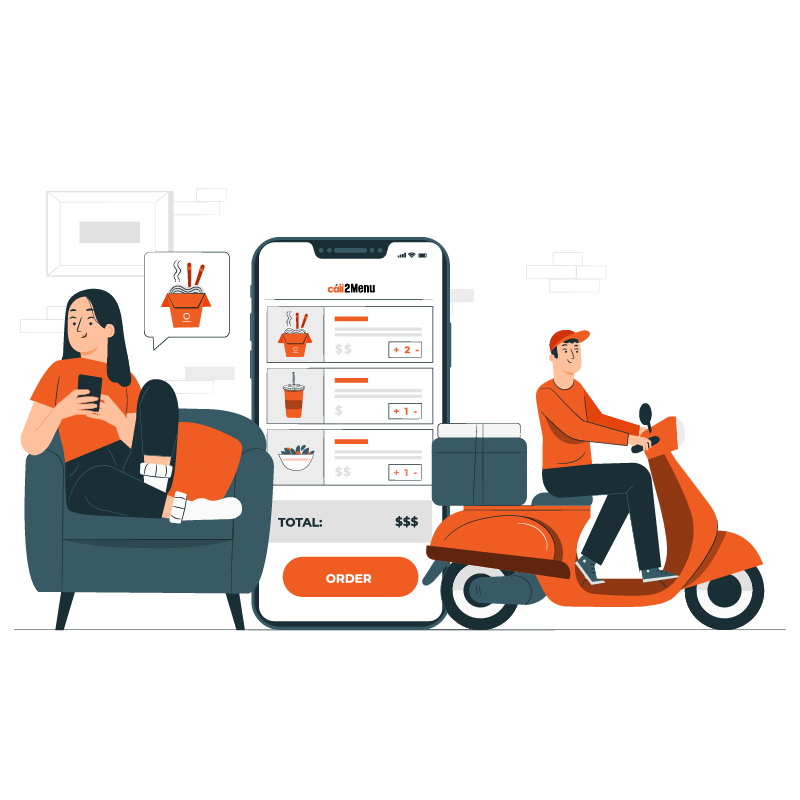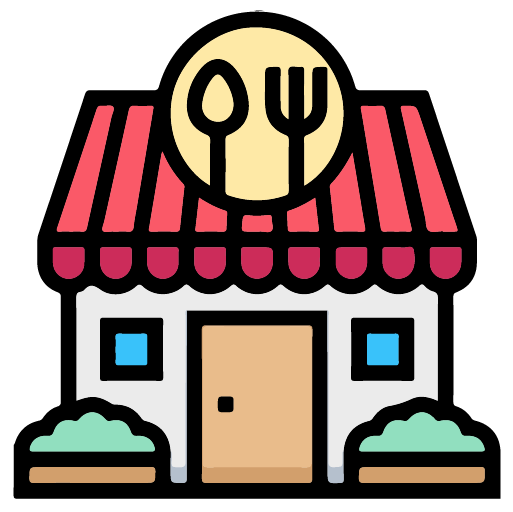 Customer Calls Your Restaurant
Anytime a customer calls your restaurant to make an order, we'll be there for you.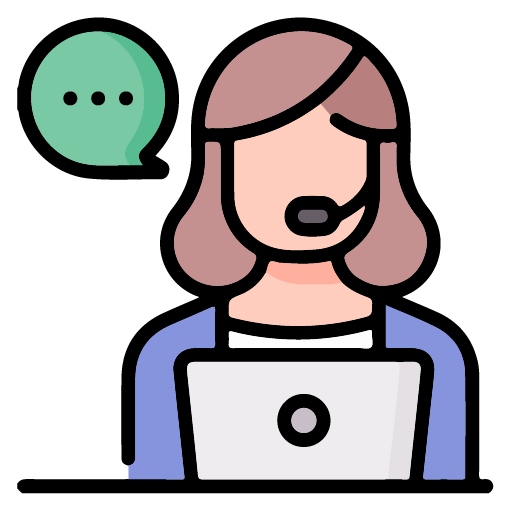 We Take the Call and Process the Order
We simplify everything by handling all the calls and processing all the orders.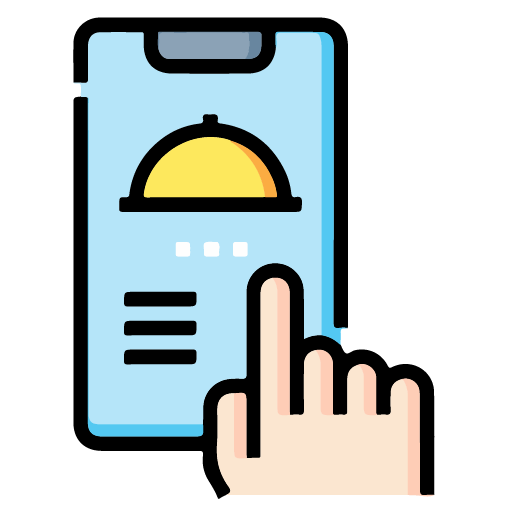 We Transfer the Order to You
After taking the call and processing the order, we'll pass it onto you.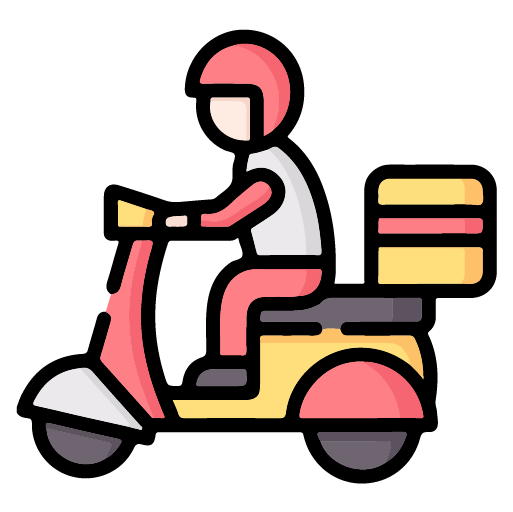 You Prepare and Deliver
You can then begin preparing the order and delivering it to your customers.
Get Started with Call2menu Today

1
Sign Up with Us

2
Upload your Menu

3
Get Going
Frequently Asked Questions
We charge restaurant owners a flat monthly fee. It doesn't matter how many orders we process; our fee will remain the same.
It's not necessary to have a website to make use of our services. We will provide a dedicated link to our portal and you will have to upload your menu. However, if you don't have a website, we can provide one for you.
Yes. We will not interfere with your pricing structure or ask for any kind of commission. You can control everything from your end and we will simply manage your orders.
No. We don't provide delivery services. We are going to handle all the calls , process the order, and forward it to you. You will have to deliver the food yourself.
Call2menu provides a 24/7 support and maintenance service to all its client. If there is a problem, we will solve it for you as soon as possible.